GopPAR Calculator
GopPAR or Gross Operating Revenue Per Available Room calculates the profit generated on a per room basis. It includes all revenue sources and expenditures.
Use the calculator to calculate your GopPAR and find out how good your accommodation business is at generating profit. GopPAR is also often used to assess the value of a business as an asset.
Table of Contents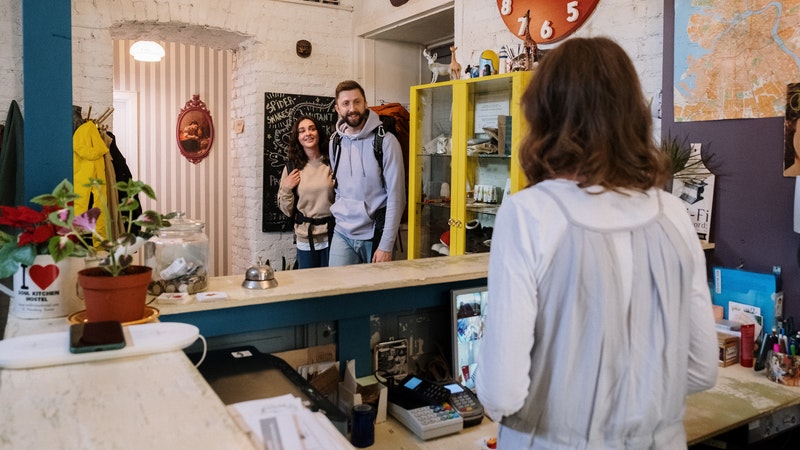 Definitions
GopPAR
Gross Operating Revenue Per Available Room or GopPar is a metric somewhat similar to RevPAR, but it takes into account all additional revenue sources that a hotel might have and subtracts all expenditures before calculating the profit per room. As such it is a much better metric for assessing the hotels overall performance and value.
The GopPAR formula is:
GopPAR =
Gross Operating Revenue
Available Rooms · Days
where
| | |
| --- | --- |
| Gross Operating Revenue = | Gross Revenue - Gross Expenditure |
Room Revenue
Room Revenue is the revenue you earned by renting out rooms only. It does not take into account other revenue you might be generating from your vacation rental.
Additional Revenue
Additional revenue can come from sources like golfing, spa, restaurant, conferences, etc.
Expenditure
All expenses the hotel has, including both variable expenses like cleaning, supplies, utilities and non-variable ones like rent, security, staff etc.
Available Rooms
Available Rooms is the number of rooms you have available for sale. Rooms not available for some reason, like rooms occupied by staff or down for maintenance are excluded.
Days
Days is the number of days in the period you are measuring for.
What is the use of GopPAR?
GopPAR is used to assess the overall performance of an accommodation business. Because it calculates the actual profit generated per room it is a good metric to use when trying to determine the profitability and asset value of a hotel business.
Example of GopPAR calculations
To calculate GopPAR, you will first need to calculate your Gross Operating Revenue and Gross Expenses:
You calculate the Gross Operating Revenue by adding up all your revenue parts. This can be revenue from rooms, food and beverages, excursions, gift shops etc.
The Gross Expenses consists of all the expenses incurred. These can be both variable and fixed expenses and consist of things like staff, cleaning, TV and internet, utilities, insurance, security etc. Add all the expenses you had during the period you are calculating for.
If you have 50 room and find that your Gross Revenue was $1500000 and your Gross Expenses were $742625 during the last year, your GopPAR can be calculated from:
GopPAR =
$1500000 - $742625
50 · 365
which equals $41.50.